More Than Fishing's Rod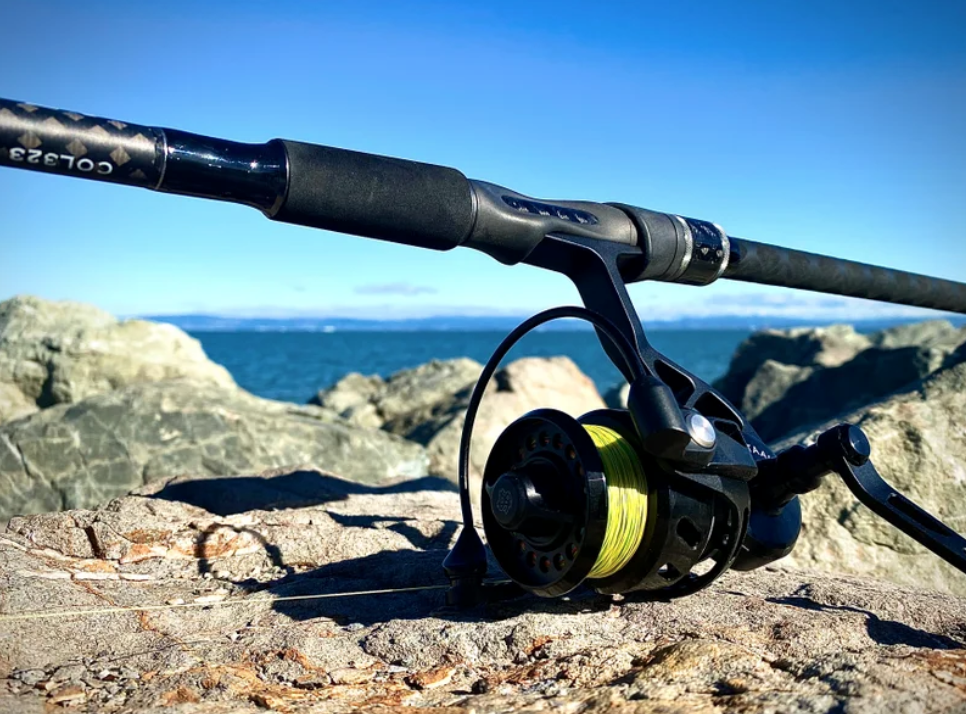 The More Than Fishing, Surf Rod Part 2 is here. Also, check out my video on Surf Rod ratings to see why I'm so excited about this. This one casts from a third of an ounce to two ounces. Today is the day to see if it can really do that. This rod claims it can cast both light 110s and the 1.5oz Carolina rig. Normally, there are times when you need to switch. You may need two rods at times. But can this rod do both well? That's the question we're tackling today. But if you want to buy it, you can find it here.
Let's get a reel on this thing and start casting.  let's start with a 5/8-ounce lure. This rod is not like a traditional salmon steelhead rod like ones commonly used for the 110 lures.  It's a lot heavier than the Trifecta Lite. I'm used to the Phenix Trifecta Lite, which loads up nicely. With this heavier setup, I have to rely on form more. As a result, the cast is wider than I'm used to with the Trifecta Lite. In terms of comfort upon line retrieval, I can rest the rod butt on my hip and realign myself.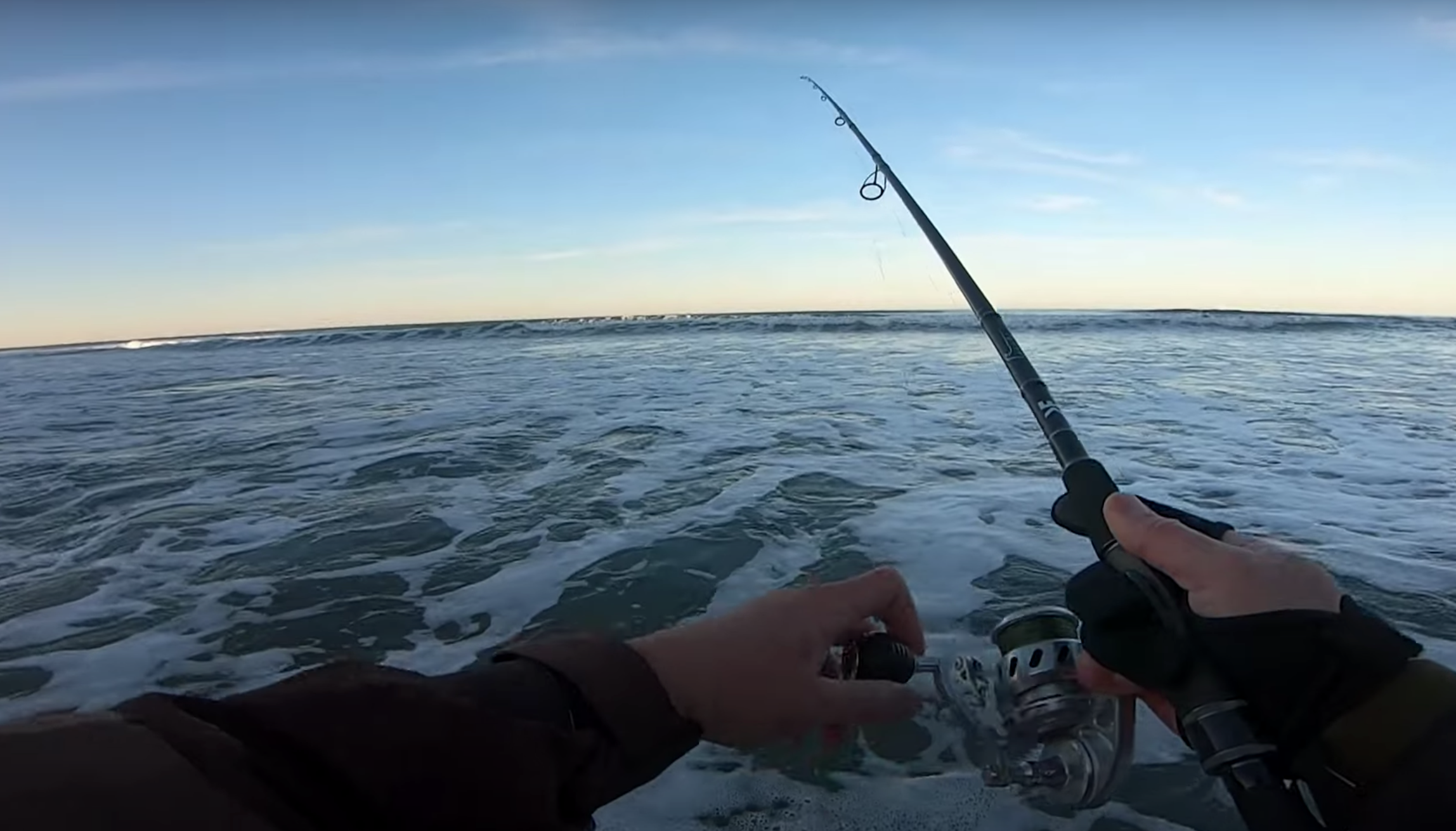 This rod has some hook-set power, at the very least. So far, I'm getting about 20 yards on medium casts with nothing too powerful. One time you'll bring a rod like this out where it can do both is if you expect it to be windy.
I'll be doing a lot more casting with this Callissa. But I'm going to stay in this area and set up a Carolina rig soon.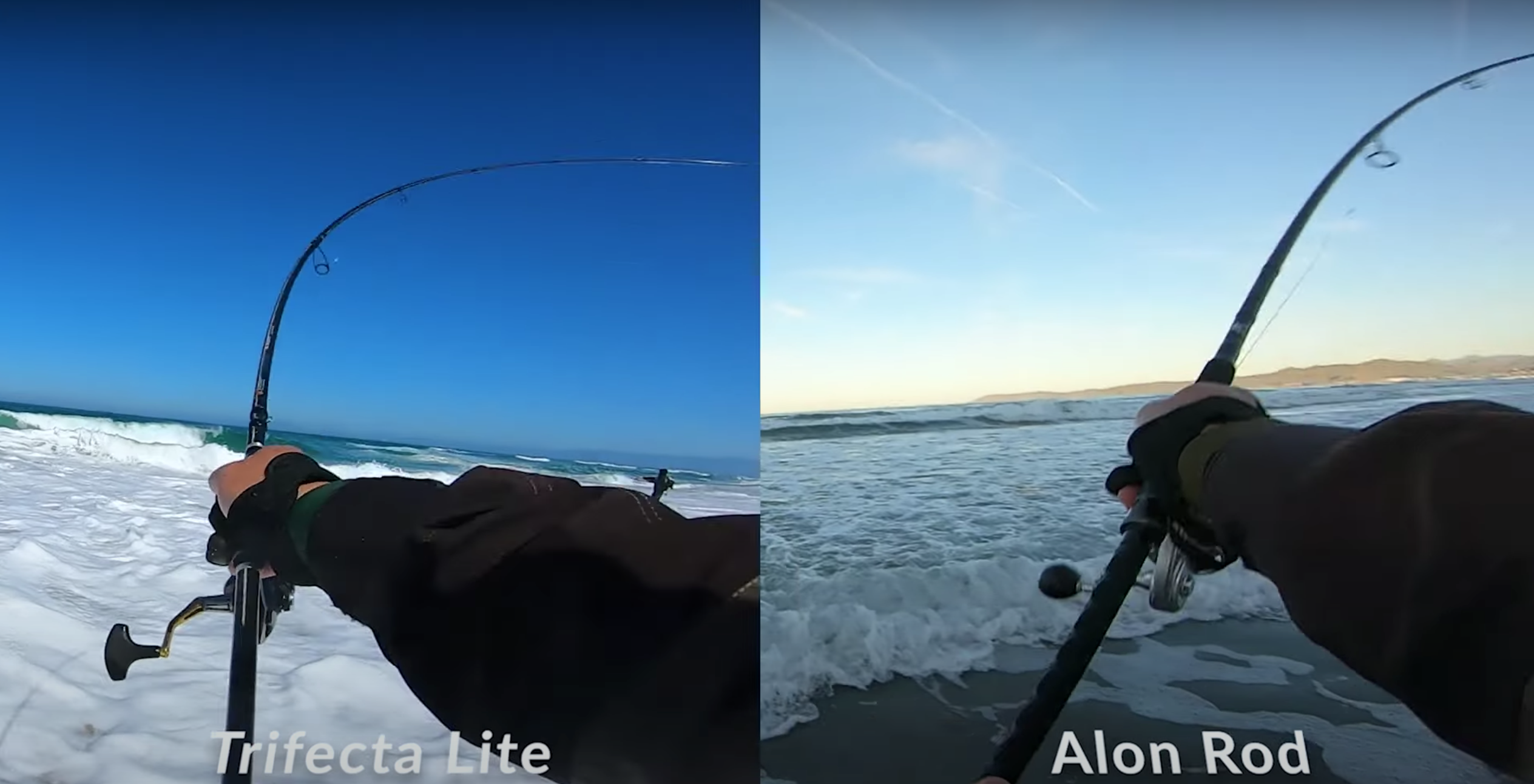 I've made enough casts to feel comfortable. Of course, if you've been using a curtain rod for a long time and want to switch, you'll need to adjust your Casting style. It's stiffer than the Trifecta Lite and heavier than the Okuma SST. Instead of the rod loading up and slingshotting it forward for you, you'll get more distance by adjusting your arc. It will take a little more effort than a Phenix Trifecta Lite or a true salmon steelhead rod, however. It's an all-purpose rod. It can catch striped bass and halibut. That I am certain of. But one thing I wish this fishing rod had, and you may disagree with me on this, is a hook keeper. Something you can hook your Lure on to when moving from spot to spot. It should be right above the reel seat, or somewhere else that doesn't obstruct the line.
Let's move on with a simple Carolina rig. I'm not a Carolina rigger. However, it is entertaining. It's also a great deal of fun. Those who devote their lives to the 110, on the other hand, understand what I mean. But it's not the same as that strrong jerk bait bite. After catching fish on the 110, you'd think these fish would be all over a Carolina rig, a smaller offering. This, however, is not yet the case.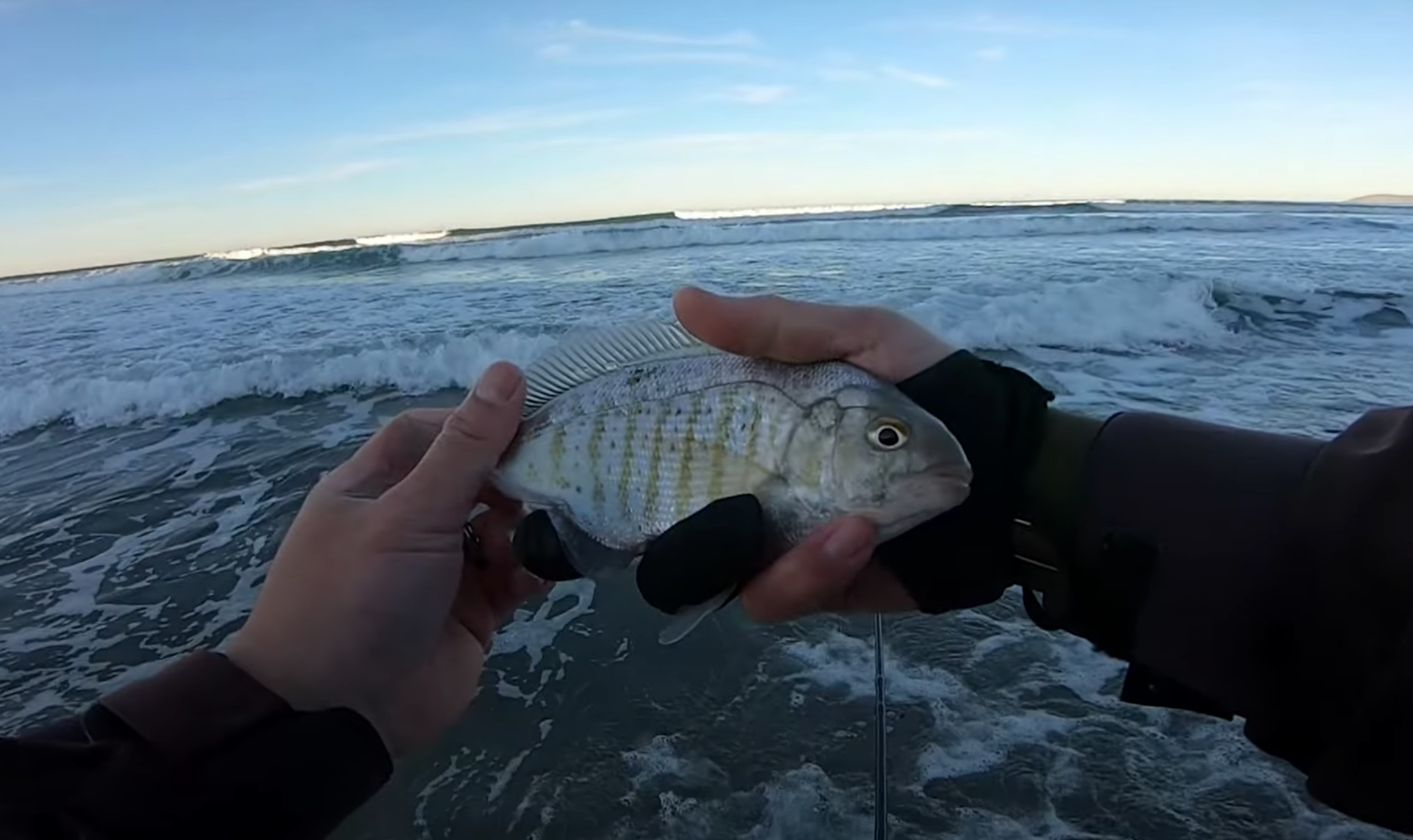 Fishing with the Sanchez boys is a challenge right now. The water is perfect and clear. Wave strength is also lacking. Let's see if this bite gets hotter soon. Peak high tide is good for surf perch. The Alon rod performed today in an interesting way. I started the day with the Callissa and ended on the 1.5oz Carolina rig and caught a limit of barred surf perch. Again, this rod casts from a third to two ounces. It's a medium-heavy rod that can handle the lighter half-ounce weight. With the jerk bait out today, it was a real grind. And I knew the fish were deeper. So it was time for me to put on that 1.5oz Carolina with the motor oil slider and it did it's job. I think I'll use an eight or ten-pound test leader next time to keep it from snapping. Since we were fishing around the rocks, I think I'll up it to an eight or ten-pound test next time to give it a more natural presentation while still not snapping off. I think I lost about ten hooks today. But, ultimately, it all comes back to the rod. It definitely fit the bill for what I needed. And here's how that might play out if you're going on a multi-day fishing trip and you can only bring one set up, want to pack light, and only bring one rod. Because you don't know if it's going to get windy, and you can't throw the jerkbait the 110s anymore, this is the way to go. It's just that versatility that makes this rod worthwhile, especially at 199 dollars. It's well worth having a single setup that can do it all. It may not be the best in terms of that small half-ounce jerk bait or the three-quarter ounce jerk bait, but it does open up the possibilities of throwing heavier throwing those 120 size jerk baits or even those two-ounce spoons that a lot of people like to throw or jig heads. One thing I'm really excited about now just to kind of end on this halibut seasons coming in the summer and spring, so, throwing that one out, torpedo sinker That's a game-changer.
So, please leave any questions in the section below. Go to morethanfishing.net to get one, but keep an eye out for updates. I'll be using this a lot in the future.

Fishing adventures on the central coast of California. Surfperch Largemouth bass, striped bass, crappie, and trout! Sometimes we catch and release, others, we #hook2cook