an interview with champions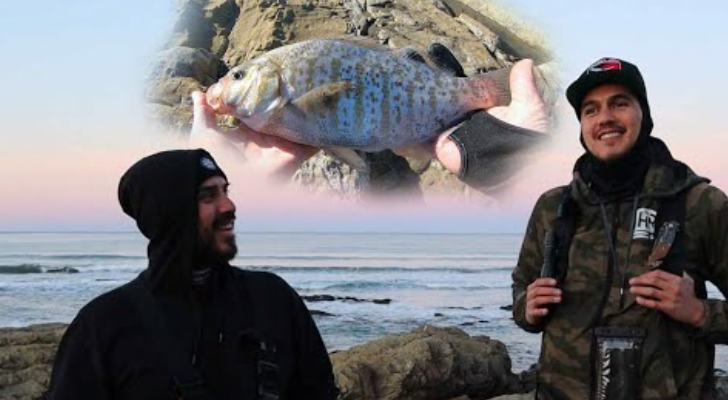 We went out fishing with the Surf Perch champs Luis Sanchez and his brother Omar. I asked them a couple of questions so hopefully you can learn something that will help you guys if you end up participating in a tournament.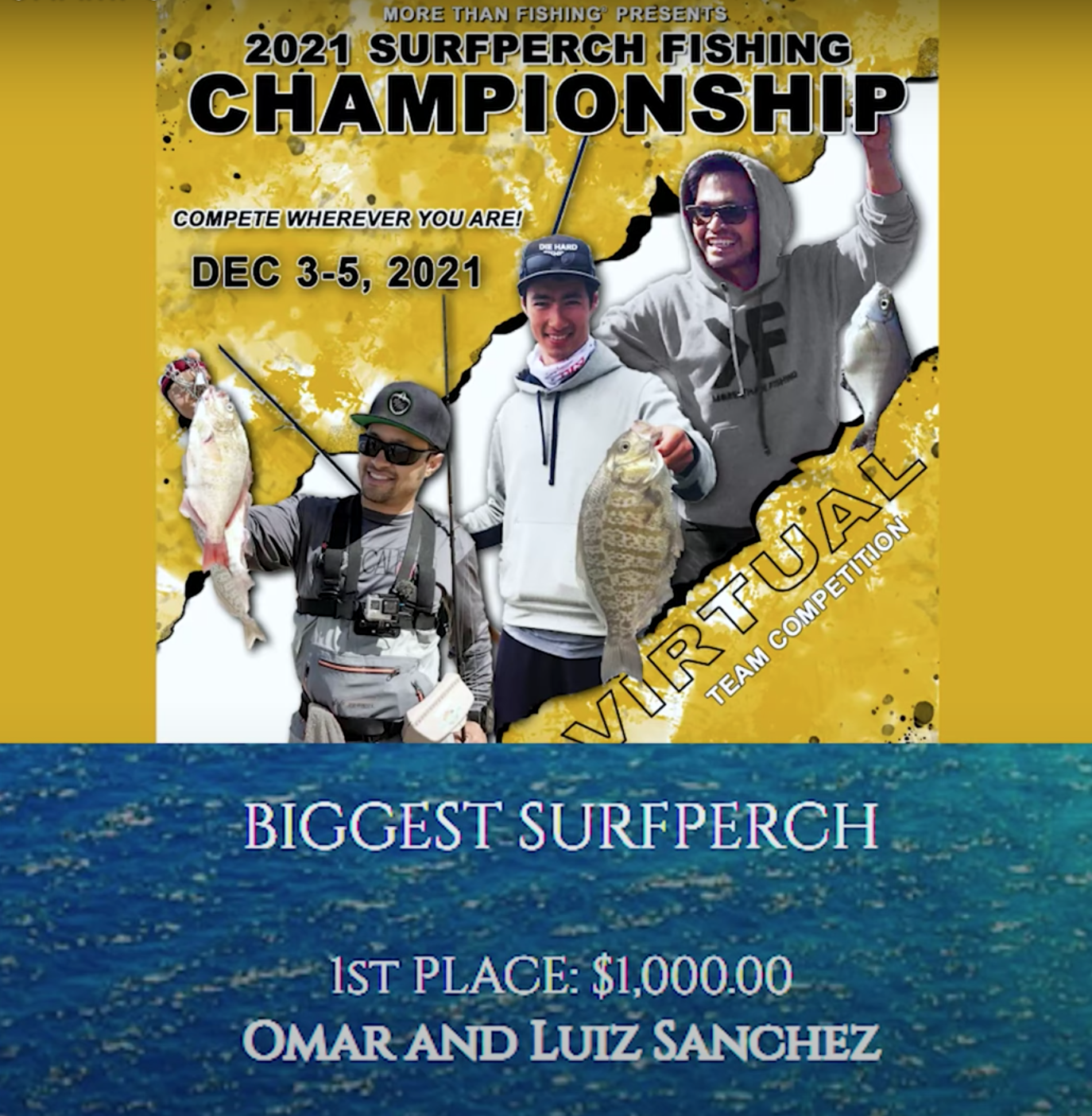 The Mindset During A 3 Day Tournament
What comes up first for you guys, is a grind of long days…
The first day is always pretty good, you are pumped for the tournament. Then, by day three you're having trouble getting out of bed. Typically we aim for a 12-hour day. Six hours each. First, we decided to catch a few undersized ones because they had to be 12 inches to submit. We got some 10's 11's and then we just went back out, and we waited.
Sanchez Brother's Strategy
Let's take a look at the game plan.

We usually know where we are going to fish, and that we will stick together. As we throw the bait, we like talking to each other. When the third day comes around we split up because we knew it was time. You find them, you just keep it throwing. Most of the time it was all jerk baits. We have already been out here and noticed that the big one mostly bit on a jerk bait. So that's what we were aiming for on the third day.
He texts me and says, "Hey, what's the word for today?" Okay, he found a spot, I thought. He's on to something. But, yes, we knew the first day we were coming out here after the first tournament. But then, when they didn't hit at our usual spot, it was just like, "OK, where are we going?" Now? Where do we go from here? The first two days were a little sluggish. On the third day, once we've figured out where the structure is and how the water will flow, trying to fish around that was a little easier.
Day three, in my opinion, was the best. We gave it our all. Knowing there had to be a half-inch lead or something on the last day was critical. And, as I previously stated, we knew we had no choice or to fail. Now. At that point, all we needed was some size. And, as I previously stated, they are up against two or three fish. They were, however, only a half-inch ahead of us. Then, on the final day, I believe we got maybe 10 or 11 that we could actually submit. As a result, we began pulling those out at that point. We were a little more confident on that front.

The Amount of Fish Caught
 I'd say 15 perch submitted by us. We do want Jun to be fact-checking. Yes, perhaps 15 or so. There were eight on the final day.
The Competition
 In terms of the competition, how did it go? 

I'm not certain, but I think it was. At the end of the day, I believe it is simply a matter of knowing or not knowing how hard the other fishermen will fish. The zoom meetings were kind of nice at the end of the day and got a sense of whether or not people were going fishing. I wasn't able to attend the meetups, but he kept me informed of what was going on.
Biggest Takeaways
What are your biggest takeaways from these kinds of experiences and tournaments?
I'd say it's just competition. I mean, we're fierce rivals. So, when it comes down to it, I believe that when it comes to tournaments, we're out here trying to grind in order to win, and then we're out here having fun. We spent our childhoods fishing with my father because that was all he did. It was just baiting and waiting the entire time. So he's just going out there and doing what he's always done. And then just getting to know more people, you know, the fishing community, we really got into it with your videos, and you know, we wouldn't be here if it weren't for the tournament. It wouldn't be speaking to you. So now is a good time to start. It's an enjoyable experience. It's just the connections you guys make, like, can you talk about how you've been able to connect with guys up north and all over by reaching out to people I met at your hook2cook tournament and connecting with them? Then there's the attempt to learn from them. I mean, up north, striped bass fishing is what it's all about, you know, at the end of the day, I think we got to have a conversation about, you know, it's who you do stuff with and have memories with, and at this point, you have more opportunity to get to know more people and connect with them through things that you enjoy.

Come out and catch some fish! It's not too expensive. Have a fantastic time. You bring your kids, we bring ours, and you buy a combo for around $80-$90. That is essentially how I fish. We'll be following them around today, watching what they do and how they dissect the water because there's always something to learn when you fish with other people, so, as Luis says, broaden your horizons. Make contact with people in your community who share your enthusiasm for what you do. And we'll see you out there on the water.

Fishing adventures on the central coast of California. Surfperch Largemouth bass, striped bass, crappie, and trout! Sometimes we catch and release, others, we #hook2cook